Unique Finds and Fun Foods at Our Camp Store
Ever since Canyon View RV Resort opened two months ago, we've been busily adding to our camp store, a little bit of this and a little bit of that, steadily filling our once bare shelves.  From day-one propane, ice and firewood have been in good supply, but now you can step inside and see our cooler filled with a plethora of cold drinks, breads, meats, milk and yogurt.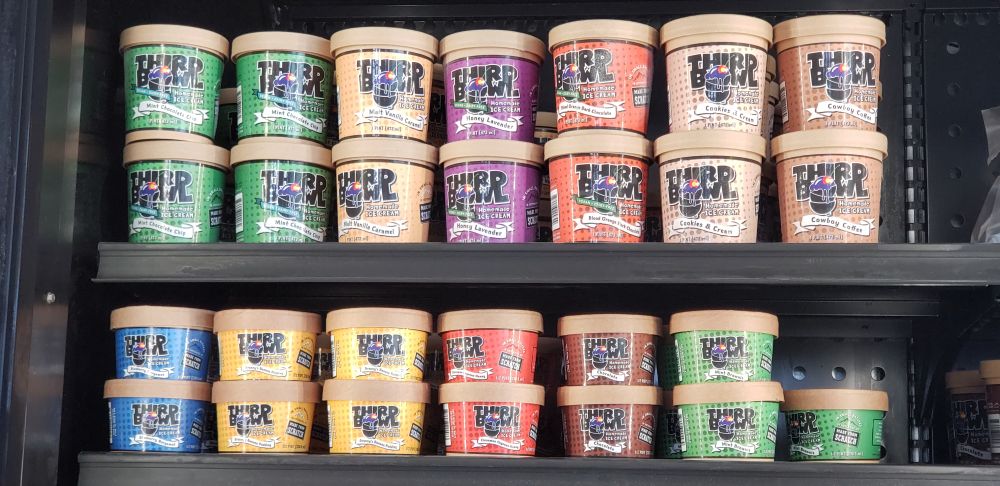 While at the cooler, turn your attention to our freezer where you will find delicious, hand-made ice cream from nearby Hotchkiss, Colorado. Check out unique flavors like Cinnamon/Cayenne/Honey and Granny's Banana Pudding!
Our shelves are being filled with an assortment of potato chips from Deep River Snacks, unique candies, drug store essentials, laundry supplies, sunglasses, suntan lotion, kids toys and goodies for your four-legged traveling companion. Of course we also have RV supplies from black tank connections to cute RV lights.

Need a souvenir or gift? We've got you covered!  Hats, T's, mugs, wine glasses and even more coming soon! We look forward to hosting you in our resort and invite you to browse our ever-expanding store selection.   If we don't carry a special item, feel free to make a request!