Solar Event at Canyon View RV Resort
Canyon View RV Resort, Leisure Solar and Tyler Battery team up to bring you the Victron Energy RV & Off-Grid Solar Seminar.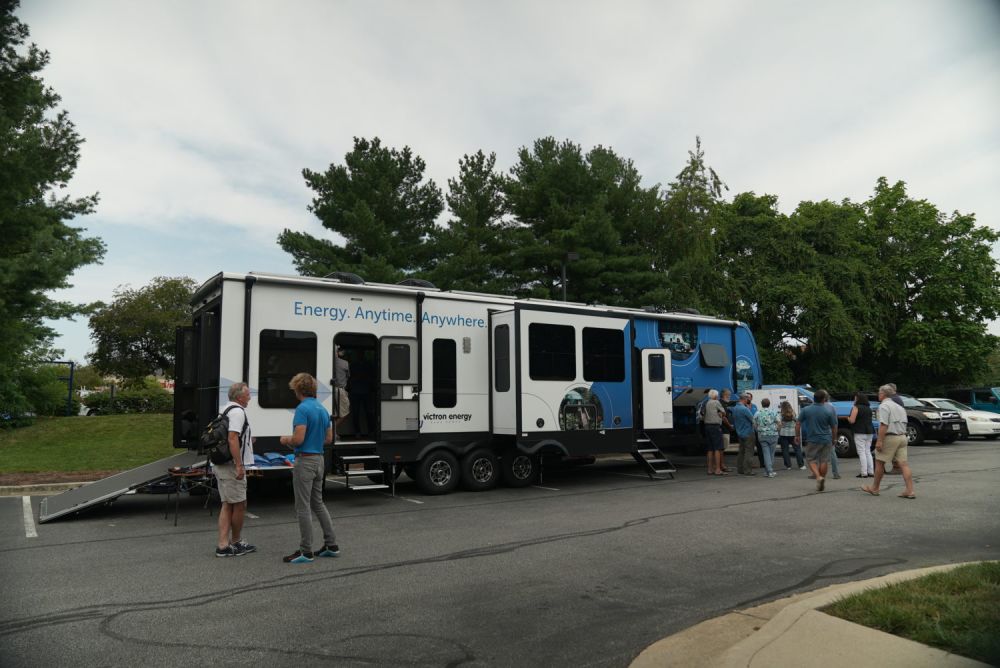 Sure, we have full utility hook-ups at every RV site here at Canyon View RV Resort, but we still love solar!  That is why we are hosting a full day event featuring Leisure Solar, Tyler Battery and Victron Energy.  Learn about the systems that can complement your existing electrical system or take you fully off-grid.  Registration is free,  just pick the day that works best for you, August 27, 2021 or August 28, 2021.  Here's your chance to learn more about solar energy for your RV from the experts.  Register today, this event will fill up fast, don't forget to  also  book  your  rv  site  at  Canyon  View  RV  Resort.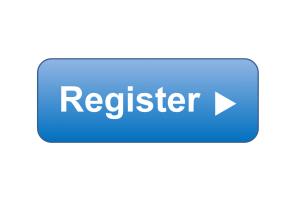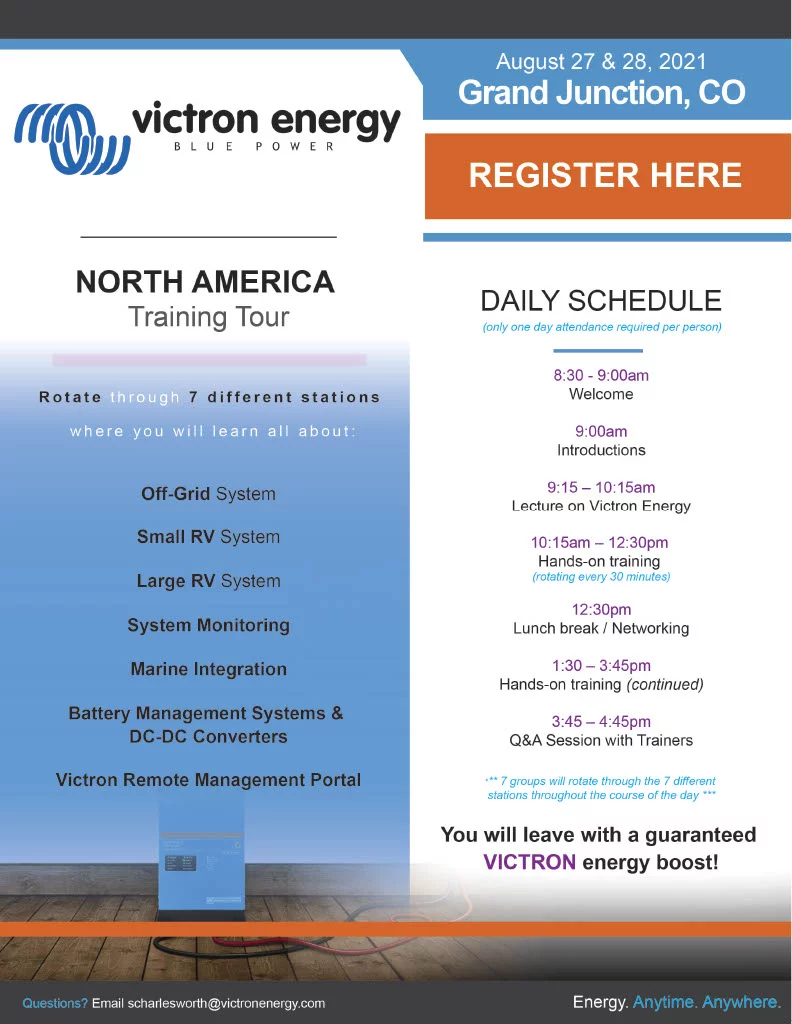 Victron Energy
"Our products include sinewave inverters, sinewave inverters/chargers, battery chargers, DC/DC converters, transfer switches, battery monitors and more. Victron Energy has a strong, unrivaled reputation for technical innovation, reliability, and build quality. Our products are widely considered to be the professional choice for independent electric power."
Leisure Solar
"RV and off-grid solar specialists. Solar design, consulting, installation and custom products. Solar generators, solar panels, custom cables and more."
Tyler Battery
"At Tyler Battery We Have Over 50 Years Of Experience In This Industry To Bring You Reliable Power When You Need It! From Delivery, To Distribution And Personal Use, We Have The Experience And Knowledge To Get You Back Up And Running In No Time. So Stop On By Or Give Us A Call For Batteries, Terminals, Jumpers, Even Custom Cabling At Tyler Battery Grand Junction."
Canyon View RV Resort
"Come stay at the best RV Resort on Colorado's Western Slope! Huge Sites, full hook ups, wired gig speed WiFi, grass, trees and true resort amenities!"